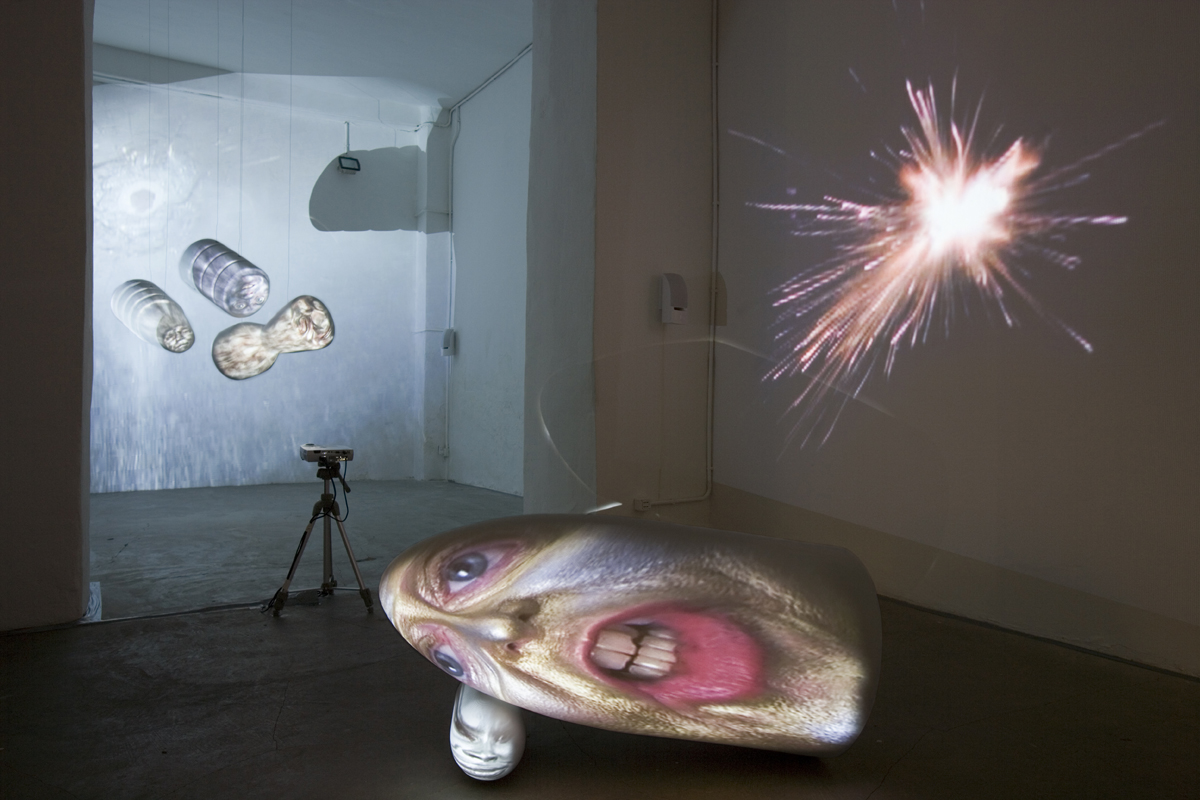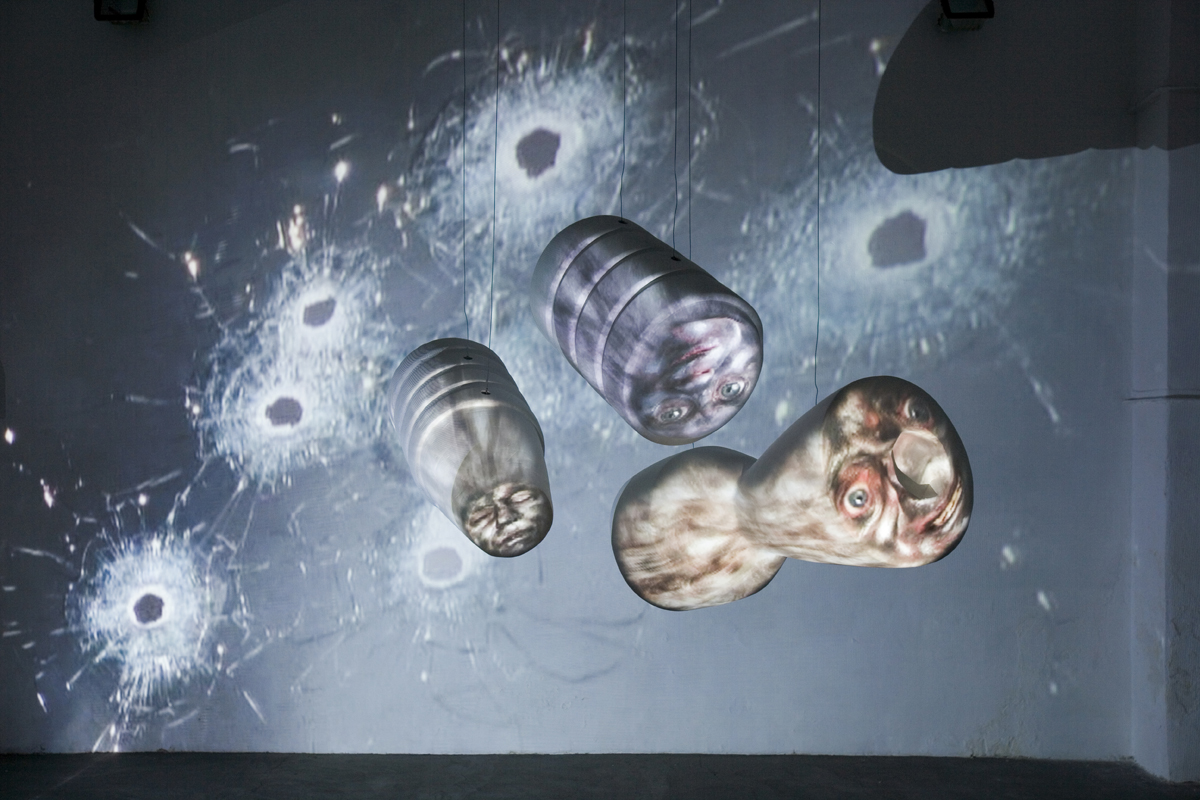 Galleria Emi Fontana proudly presents Tony Oursler s first solo show: Dum-Dum, Metalbreath, Wadcutter, an extremely articulated site-specific installation, which goes beyond the restrictions imposed by a gallery space.

Tony Oursler's practice spans almost three decades during which he has researched different ways of using video. His integration of sculptural elements and projections inside the frame of his installations creates a malleable space in which language and images coexist. At the very core of Tony Oursler s work lies the will to create a dialogue that invites creative engagement on the part of the viewer. Oursler will transform Emi Fontana s gallery space into an abstract shooting field . Spectacular wall video projections of explosions act as background for bullet-shaped sculptural elements of talking heads . These are weird biomorphic shapes, seductive and repellent at the same time. Images and sounds are synchronized by a sophisticated technological system in a sons et lumieres featuring spectacular visual effects and dramatic audio texts.

Tony Oursler's Dum-Dum, Metalbreath, Wadcutter conveys the tragedy of war and the indiscriminate use and availability of weapons through the apparent dimension of a fun house". This contrasts with images in the media, in which the representation of reality is gradually losing its power.

Tony Oursler was born in 1957 in New York where he lives and works. His work has been shown in prestigious institutions such as The Walker Art Center, Minneapolis; "Documenta VIII, IX, Kassel; Museum of Modern Art, New York; Whitney Museum of American Art, New York; the Centre Georges Pompidou, Paris; the Carnegie Museum of Art, Pittsburgh; "Skulptur Projekte", Munster; Museum Ludwig, Cologne; the Hirshhorn Museum, Cologne and the Tate Liverpool.