Ekeberg Sculpture Park
Ekebergparken, Norway
Sep. 26 - Sep. 26, 2013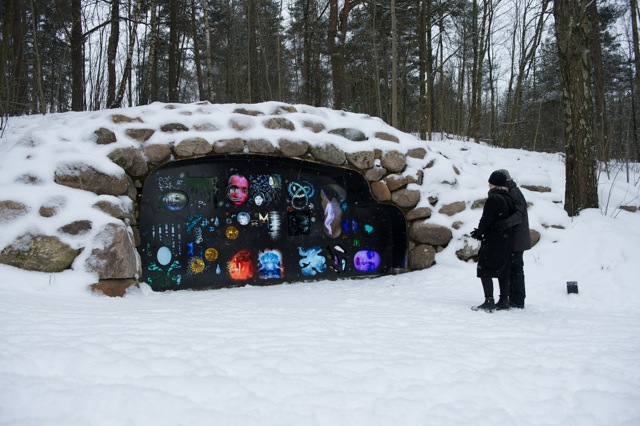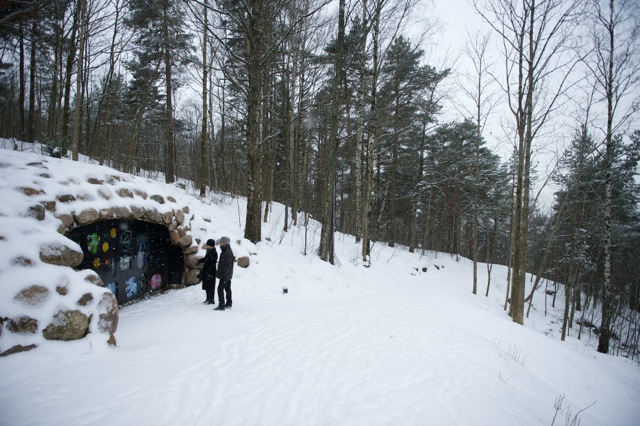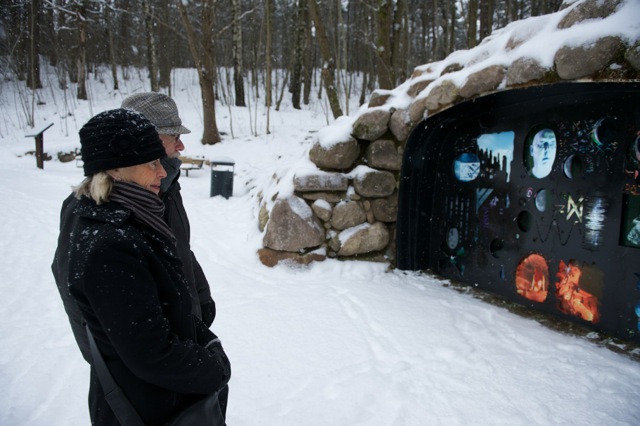 Tony Oursler is pleased to present three permanent site-specific installations created for the inauguration of Ekeberg Sculpture Park in Oslo, Norway: Klang, a large-scale video cave, Spectral Power, an iconic talking lamppost, and Cognitive / Dissonance, two complementary tree projections.

Inspired by the history of Nordic telecommunications and specifically by the pre-historic ruins at the Ekebergparken site in Oslo, Norway, Klang erupts vertically from the ground to the stars in an imaginary arch connecting to three other elements in the park produced by Oursler, to form a high-tech son et lumiere. The artist stated, "Visually we travel through the performative human formation of runes to the geometric optical telegraph, continuing on with cellular technology and the ever present information cloud represented by the projections into the trees." Inside this cavern covered with local vegetation, complex video images are embedded and silhouetted through blackened steel apertures. The trace of human mark making can be found here, revealing early coalescence of language. Images glow in layered iconic loops, in gestures, signs, diagrams, formulas, and inscriptions. Performers of all ages interact with symbols and a variety of signals, metaphorically moving language from the hand to mouth and finally to telecommunications. The frenetic pictorial plane appears ever-changing, interacting not only internally but also with the natural surroundings of its permanent home, the woods of Ekeberg, rich with plant and animal life, human heritage, and omniscient history.

The talking light, Spectral Power, is the smallest yet most expansive element of the installation, which involves a customized architectural streetlamp. On a long path neighboring a clearing, the viewer sees a flickering light, which pulses to the sound of coding as well as poetic language. Its physical design mirrors the innocuous streetlamp, common to city streets worldwide. Sound and spoken text is converted into graduated pulses of light, reminiscent of both Morse and binary coding. Voices and text relate at once: the epistemological conversion of the message and the historic reinterpretation of the statement. How do we interpret the past today, what is lost in the coding process implicit to the broadcast of information?