False-Color Actions
Galeria Soledad Lorenzo, Spain
Mar. 8 - Apr. 14, 2012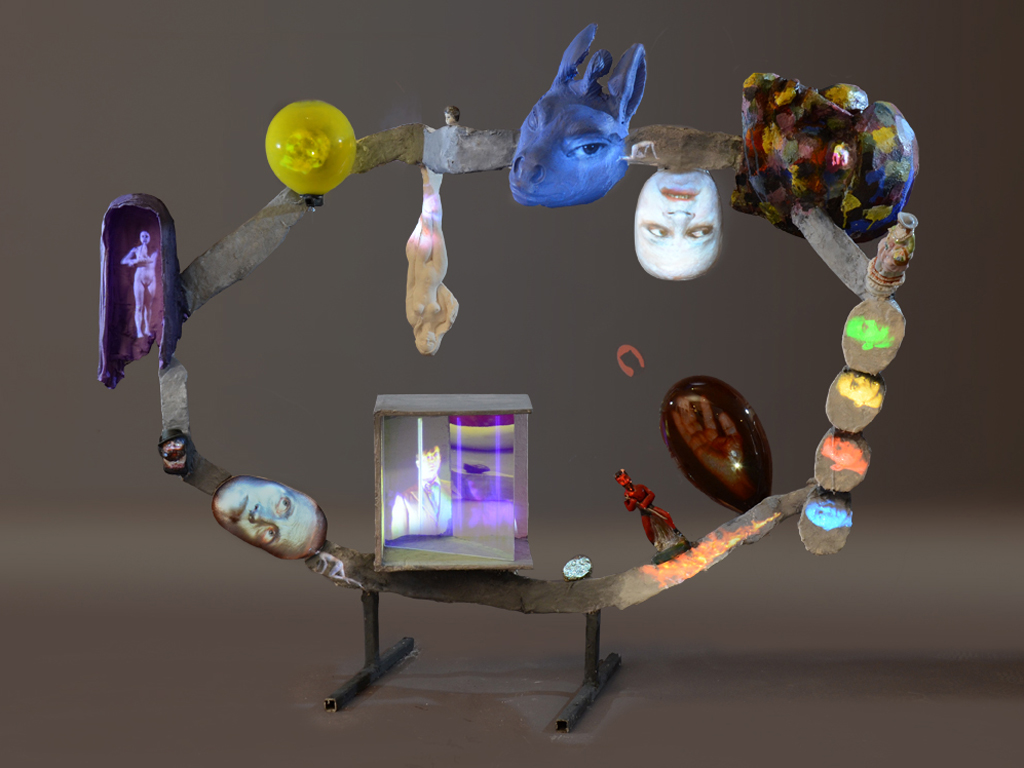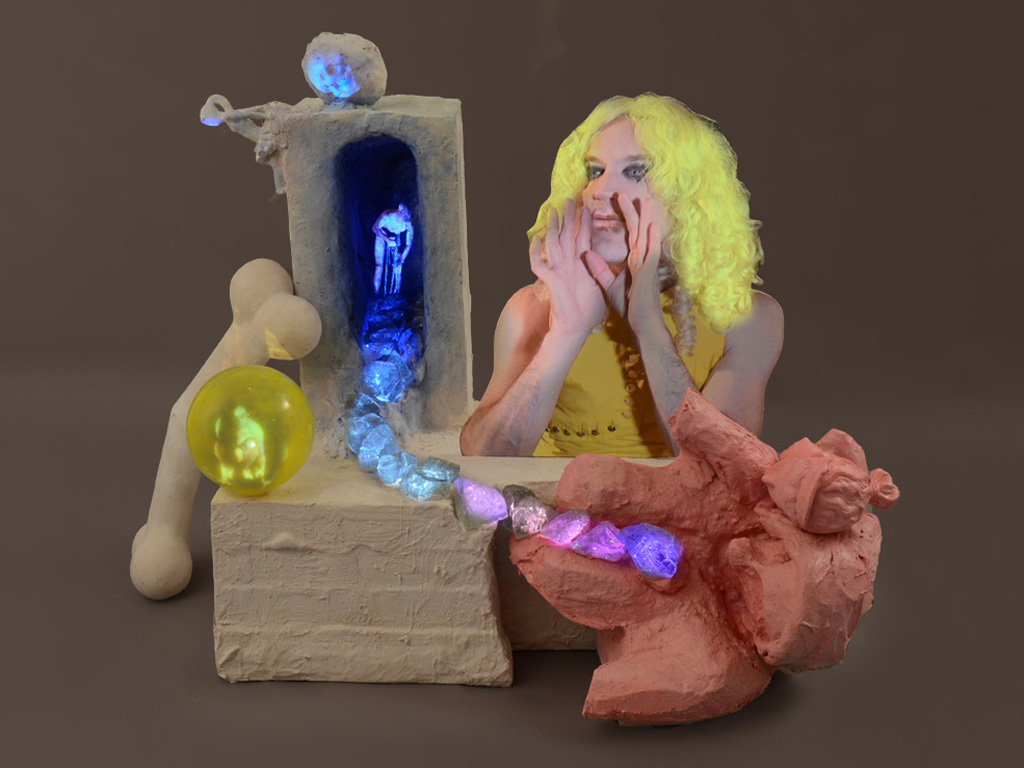 Tony Oursler presents False-Color Actions at Soledad Lorenzo. This is his 5th exhibition at the gallery, where Oursler will introduce a new body of work built on his continuing exploration of the existential nature of human relationships. Here the artist incorporates new elements into his elaborately composed and synchronized video projections.

These worlds need to be observed closely to see and hear the activity within the small-scale, sculptural elements. This series of micro installations reveals complex, miniature domains populated by tiny figures that "embody poetically-layered thought patterns." Roughly the size of a cranium and often displayed at head height, each of these works is a contemplation on "aspects of relationships and the implicit existential struggles unfolding within." Inspired by ontological operations of memory, the works suggest the aggregation of past experience into one moment: the present. In other words, consciousness is formed by referencing myriad characters and situations from one's past. The sketchy veracity of memory dictates a skewed cast of characters, some mere ghosts, others frozen in time or action. Yet they remain, informing the viewer's every decision. These microcosms are memory constructs made physical in flotsam and jetsam. Onto the material precise images are projected, forming a stage for the characters to mingle with each other and address the viewer.

Each world is an amalgamation of materials and painted color fields, inhabited by tiny flowers, crystal balls, caves, gems and all manner of found objects. In this landscape, the light-projected figures are complemented by numerous carved, cast, polychrome figures and animals, suggesting a mnemonic relationship. Oursler developed a cast of stock characters that are "somewhere between thought and memory." Orator, manager, tightrope walker, thief, fool, lover, family, interrogator, explosions, drunken dancer, bullet, crawler, clown, poet, death head, hobo, devil and businessmen-a cast of projected light figures from disparate origins illuminate and colonize these worlds. Although there may be clusters of talking heads herein, many of the performers combine physical gestures and actions such as hammering, falling, spinning, running and signaling, as they speak.

The figures are combined with other elements using computer composition with as many as a hundred layers in a single projection beam. The resulting locomotions suggest a chain reaction and interconnectivity. The looping, interlocking actions are at once comical and sad, suggesting unbreakable habits and Rube Goldberg-like systematic self-regulation as they play across the varied and detailed surfaces.