The Imponderable Archive
Hessel Museum of Art at Bard College, New York
June 25 - October 30, 2016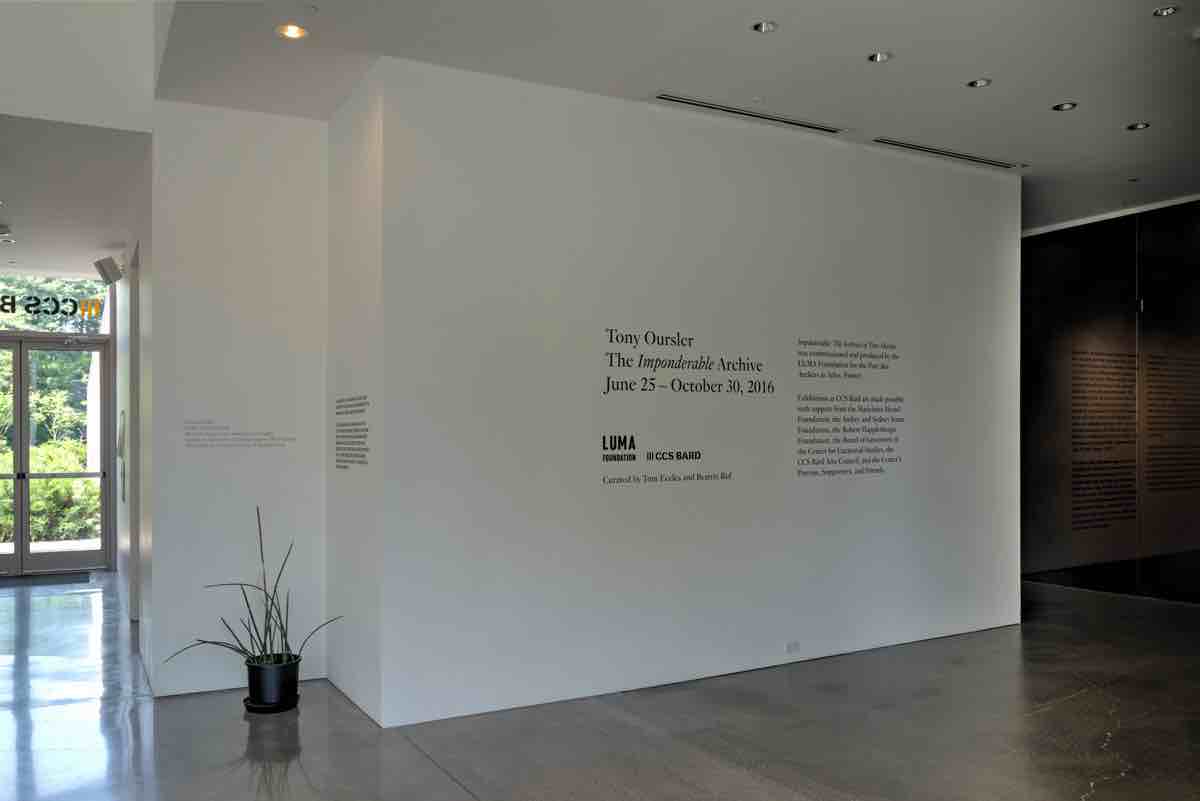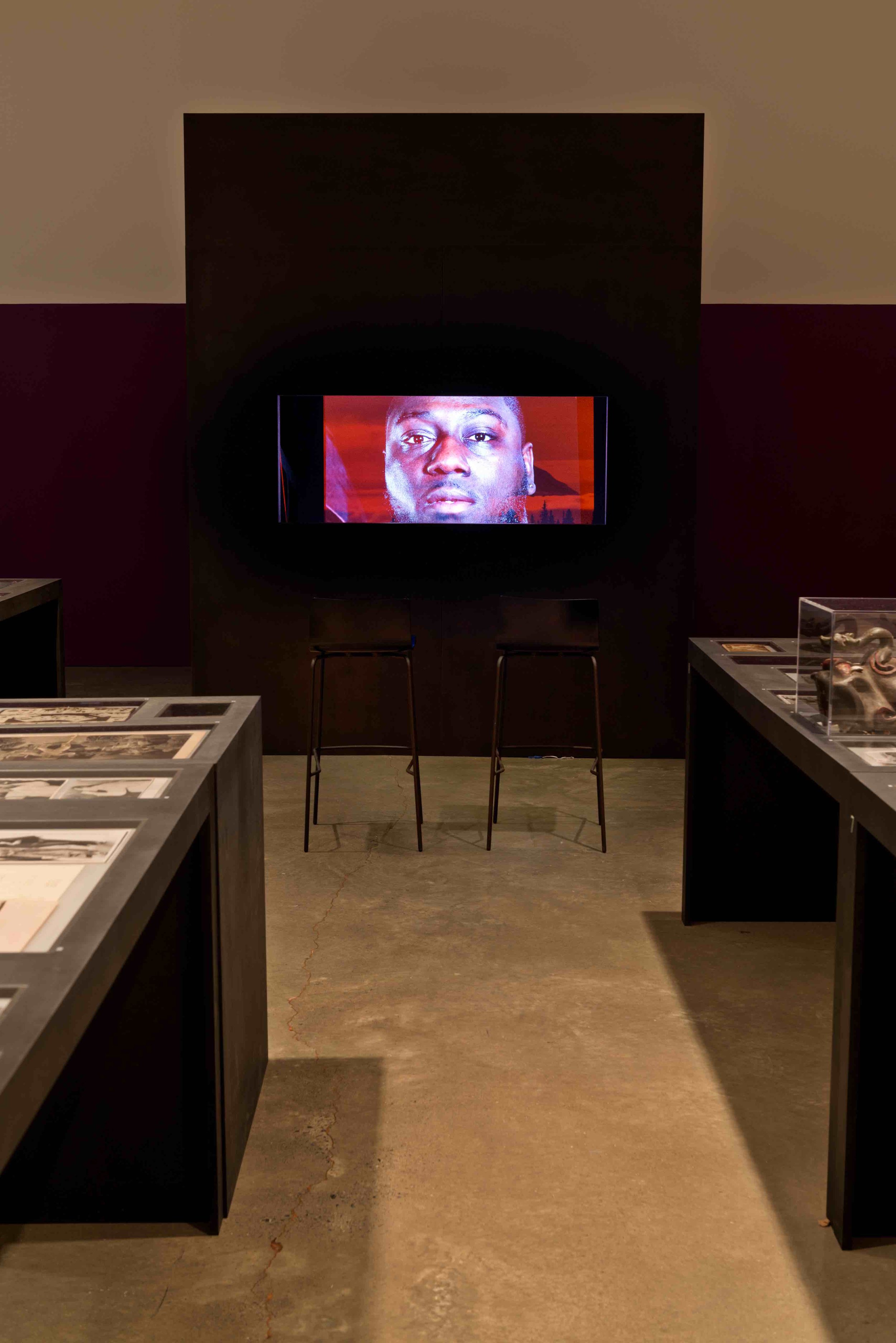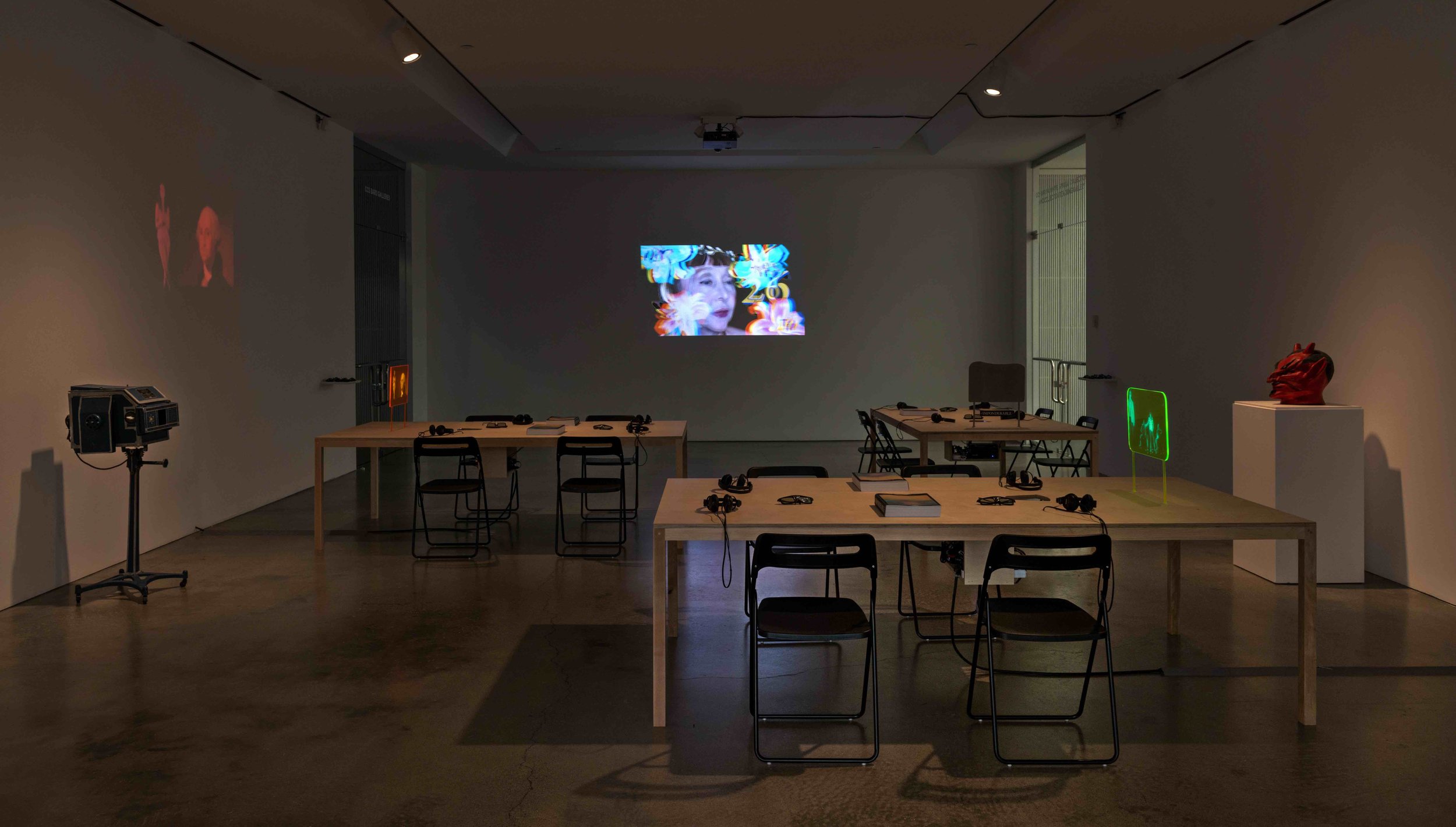 Imponderable is an extensive research project, exhibition, film, and publication that investigates the personal collection of American artist Tony Oursler, a remarkable trove of more than 2,500 photographs, documents, publications, and unique objects, tracking a social, spiritual, and intellectual history dating back to the early eighteenth century. The actual objects within the archive will be shown for the first time in this comprehensive exhibition, extending the previous iterations of Imponderable commissioned by the LUMA Foundation in Arles and Zurich, where the 4D film and publication were originally presented in 2015. Concurrent with the presentation at CCS Bard, the Museum of Modern Art (MoMA) in New York will exhibit a full-scale theater screening of Oursler's Imponderable film (June 18, 2016 – January 2, 2017).
Bard College The objects, publications and documents exhibited are drawn from the Tony Oursler Archive and inspired the three films on view:
On view in the entrance gallery: Imponderable (excerpt, 3D version, 2016)*
On view in the first archive gallery: Le Volcan, 2015-2016
On view in the second archive gallery: My Saturnian Lover(s), 2016 *
The project's title, Imponderable, suggests the idea of something that cannot be determined with accuracy. Eighteenth-century scientists used the word to describe magnetism, electricity, and other unquantifiable energies, many of which are represented in Oursler's archive. The 'imponderable' also suggests an area of open speculation populated by numerous conflicting belief systems. Additionally, Oursler is interested in how even the most incredible ideas can be presented in such a way that they convince the audience of their veracity.
The 4D film-based experience to be shown at MoMA explores the conflicting and overlapping belief systems implicit within his grandfather's engagement with the debunking of paranormal activity. In addition to the exhibition of more than two thousand objects at CCS Bard, the broader reach of the archival material is presented in a six-hundred page, fully illustrated, publication that makes the archive available to the public for the first time. Alongside a substantial visual catalogue of Oursler's archive, organized by the artist, this publication gathers a large number of newly commissioned texts by scholars, historians, and fellow enthusiasts for material that certainly lies outside the mainstream.
Imponderable: The Archives of Tony Oursler was commissioned and produced by the LUMA Foundation for the Parc des Ateliers in Arles, France. Curated by Tom Eccles and Beatrix Ruf.
The exhibition Tony Oursler: The Imponderable Archive, curated by Tom Eccles and Beatrix Ruf is on view at the Center for Curatorial Studies, Bard College, Annandale-on-Hudson.